Hi – I'm Joel and welcome to my website.
I am a composer, primarily of art songs. I live in Lexington, South Carolina with my darling wife and my two crazy cats (although sometimes those adjectives are reversible). I like to play bridge, practice yoga (those pesky hamstrings) and read (which can often be code for "binge watch Netflix shows").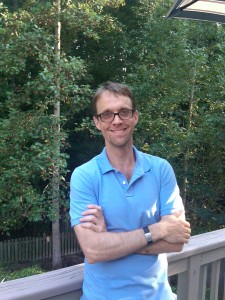 Recent compositions include a set of songs in German to poetry by Heinrich Heine, a choral setting of "The Charge of the Light Brigade," and a setting of Walt Whitman's "Vigil strange I kept on the field one night" for voice and string quartet.
Here are some links to help you browse.
Art Songs
Musicals
Operas
Sacred Music
Most of my songs are for sale at Sheet Music Plus. Check here for more information.
Would love to hear from you. Feel free to contact me using the link here: Contact.
Best,
Joel